We know the universe has an age, right? 13.8 billion years. So, 13.8 billion years ago, the entire universe was reduced to a singularity, a particle smaller than a quark. However, if gravity is always working, i.e.: if you jumped off this building, you're not going to fall 15 seconds later, you're going to fall immediately, so, if gravity was always working, and the singularity was always there […] then the universe should have no age, it should be infinitely old. But it's not, it's 13.8 billion years old. And something can't come from nothing, because it would have to exist in order to cause itself to exist, which is illogical. So, therefore, something others must have created the singularity, and that something other me observe as God.
Ha 11 anni, si chiama William Maillis, viene dalla Grecia  e di professione  fa il genio.  Il baby genio dimostra di essere dotato di un IQ notevolmente più alto di altri e più maturi congressmen democratici che hanno imboccato, entrando nell' organizzazione criminale del pluri-billionario e nemico giurato degli Stati Uniti, George Soros, la strada della distruzione, scientificamente studiata e sistematica, degli Stati Uniti d'America.
Qui sotto potete vedere uno di questi lestofanti,  "little pencil neck" Adam Schiff, in un momento di ricreazione alcoolica, giusto ieri sera, mentre scatta una foto "selfie" con le due "celebrità" sullo sfondo.
Non c'è bisogno di altri commenti, la foto dice tutto.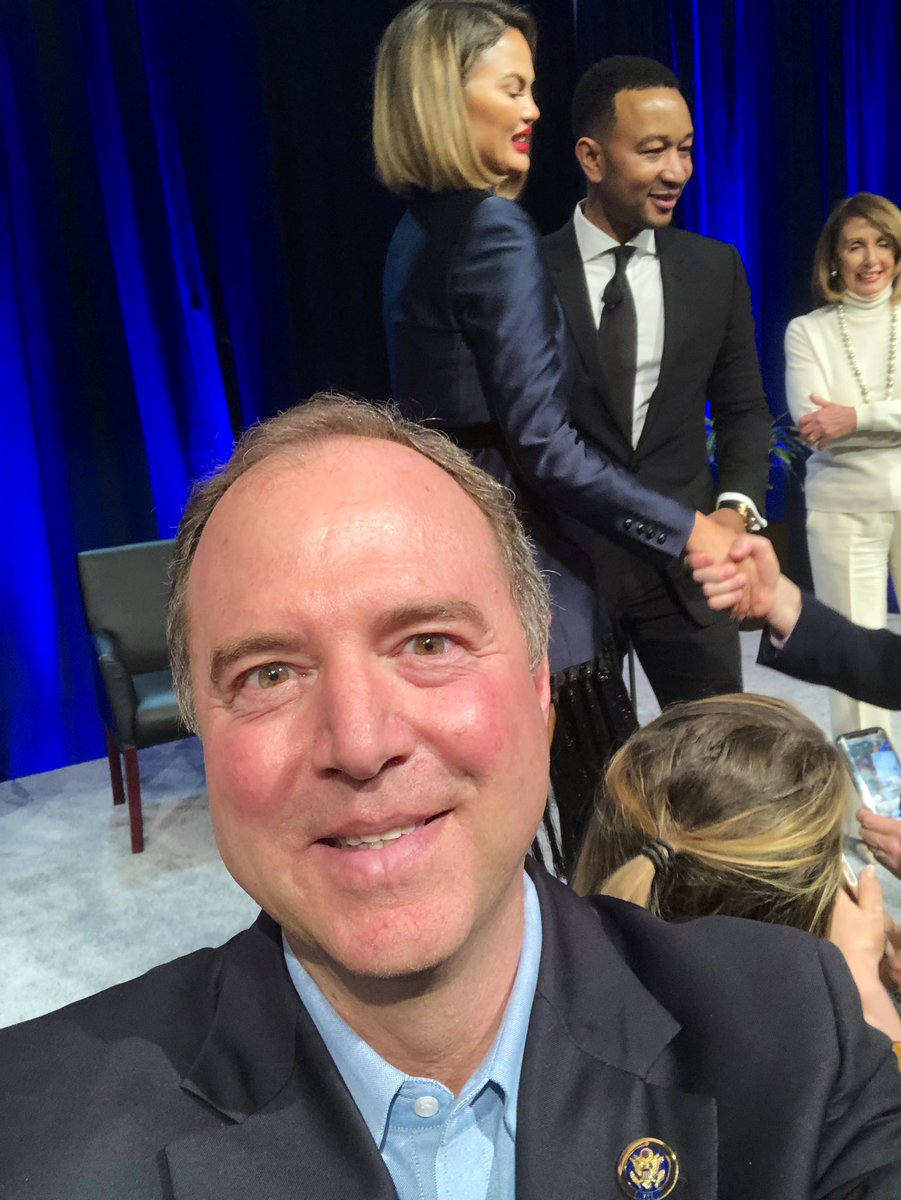 abn amro (4) AIG (3) antonveneta (8) Ascanio Celestini (4) bad bank (4) banche (14) banchieri italiani (4) Bank of America (13) barclays (5) barry ritholtz (4) berlusconi (38) bernanke (26) BofA (3) borse (22) brunetta (4) case nuove (4) cash-for-clunkers (3) Citigroup (18) CNN (5) Comey (12) Comstock (6) consumi (4) crisi economica (48) crisi finanziaria (65) Cuomo (3) dati economici (8) David Rosenberg (3) decade perduta (3) deficit pubblico (3) deflazione (3) democratici (6) democrats (4) disoccupazione (25) Donald Trump (11) double-dip recession (3) dow jones (4) emilio botin (8) est europeo (4) europa (11) FBI (6) Fed (14) fiducia consumatori (3) financial times (4) fondazione monte paschi siena (5) G20 (6) geithner (29) giappone (4) Goldman Sachs (5) grafici (10) Grande Depressione (7) Grande Recessione (10) greenspan (6) hedge fund (5) Hillary (5) Hillary Clinton (11) inflazione (4) James Comey (7) Ken Lewis (7) krugman (4) L'Italia ne uscirà meglio degli altri paesi (23) Larry Summers (5) Loretta Lynch (4) mercato immobiliare (13) monte paschi siena (32) muppet (7) mussari (7) Nassim Nicholas Taleb (5) nazionalizzazione (16) nouriel roubini (12) obama (41) papi (4) paul krugman (33) Paulson (4) Pil (10) Putin (7) rbs (7) ripresa economica (19) Robert Mueller (8) Robert Reich (6) Russia (11) santander (8) scorte di magazzino (7) sindacato (5) stress test (18) TALF (5) TARP (4) terremoto (4) tfr (5) Totò (6) Tremonti (24) Tremonti Bond (7) trimestrali giugno 2009 (4) Trump (42) unicredit (6) Unione Europea (4) Vikram Pandit (5) wall street (20) wall street journal (12) Wells Fargo (5)